Atlantic quiet; Looking for mischief down the road during the last week of June
If you can, playing the video in HD makes it much easier to see things. The video will play in low quality by default. If HD quality isn't available, then it will be in a few minutes. Let me know if you have problems or questions about the video.
The Atlantic basin remains quiet today. The most noticeable feature is a tropical wave approaching the Antilles Islands, with a batch of convection removed to the southeast of the axis. The wave is moving into a confluent environment aloft, and is not expected to develop as it treks across the Caribbean during the next several days.

Looking ahead...June storms find it very difficult to develop in the downward motion phase of the MJO like we are in now, so development during the next week or so is unlikely. The MJO is likely to return during the last week of June, which will provide us with the next opportunity to look for mischief. The GFS and its ensembles have been consistently developing strong upper ridging over the Yucatan Peninsula by that time frame, coinciding with heavy precipitation, indicating a large buildup of heat in that region. This kind of pattern could support monsoonal invasion out of the eastern Pacific into the western Caribbean or southern Gulf of Mexico, which could have the potential to spawn a tropical system.

In addition, a well-defined tropical wave just getting ready to exit Africa will likely be in the western Caribbean in 10-12 days, possibly interacting with this favorable pattern aloft and adding to the buildup of heat in that area of the world. This scenario is still quite a ways off into the future, but there is nothing else to look at before then, so I will be seeing how much mischief I can stir up as the days of June continue to march by.

We shall see what happens!

Caribbean/East Pacific Visible/IR2 Satellite (click image for loop):




Central Atlantic Visible/IR2 Satellite (click image for loop):




Atlantic Tropical Surface Analysis: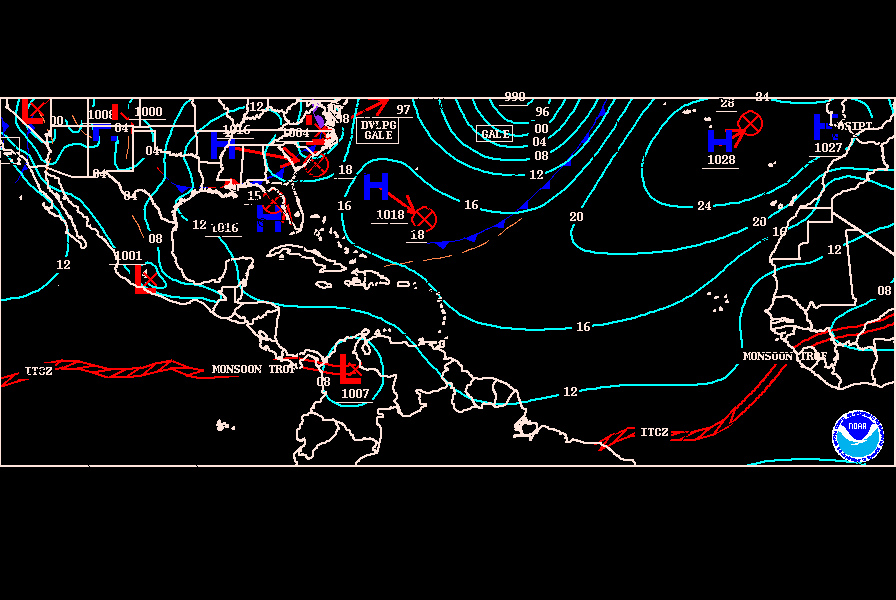 200mb Vertical Velocity (green areas represent upward motion associated with the MJO):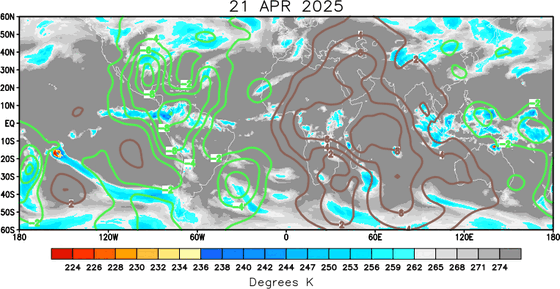 Trackback URL for this blog entry.